Welcome to
Old Library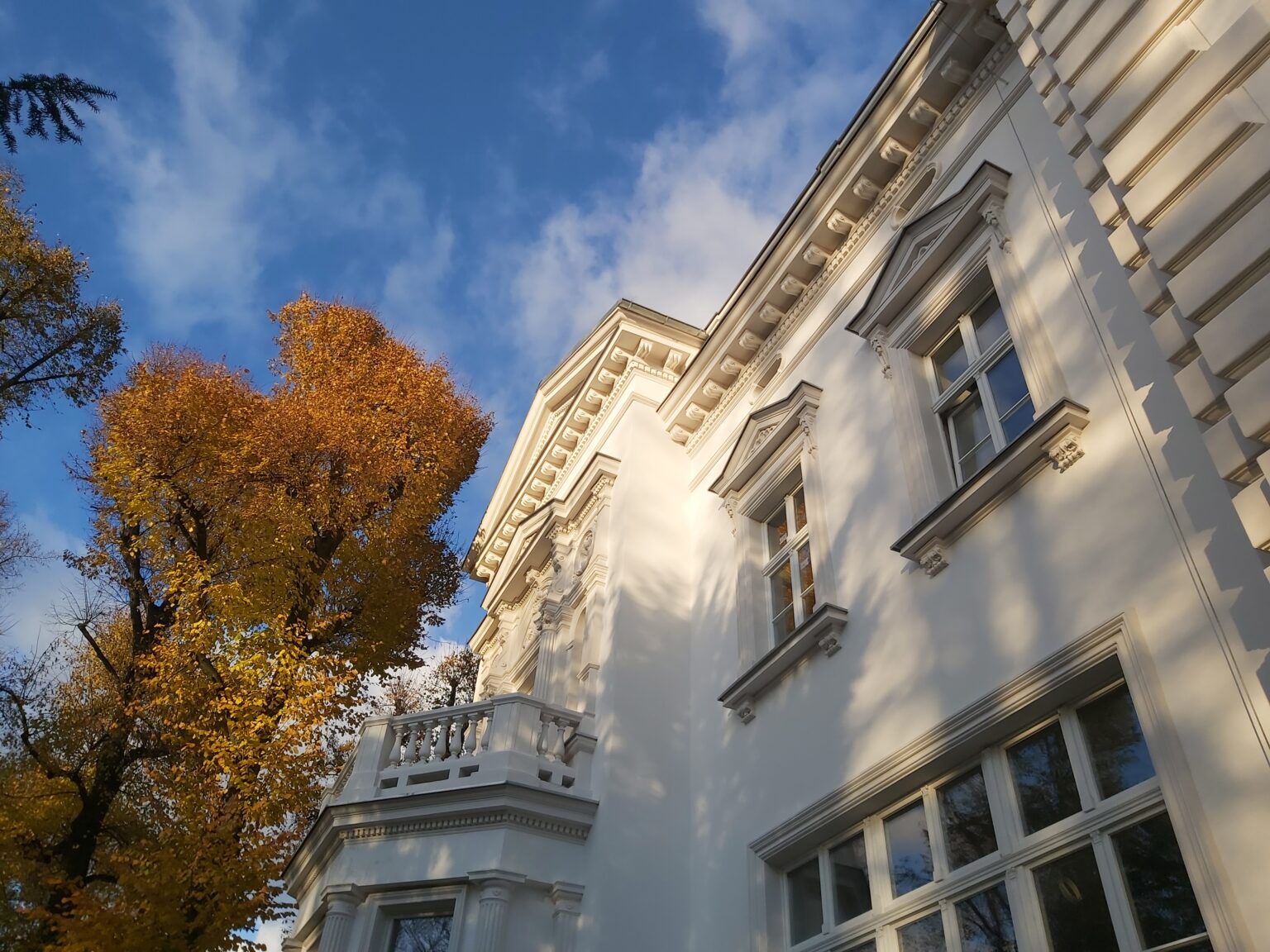 The Old Library is a place full of history...
The Old Library was established in 1892 as a suburban residence of the chocolate producer Oswald Püschel. Originally, it was a villa with a beautiful garden, including a representative part next to the building, as well as a fruit garden.
In the 1930s, the property became the ownership of the Evangelical Church. It served as the headquarters for the deaconess order of Bethany, and at that time, there were also school rooms alongside the residential area. Before the war, a music school, church archives, and a lending library were also operating there.
After the war, it was converted into a library for the Medical University. It is precisely this function that is most associated with this building in Wrocław. Many students spent hours here studying for exams in the main reading room, which is now used for meetings and conferences. The building evokes a lot of positive emotions, and many doctors and pharmacists return here to reminisce about their youth. In tribute to the role this building played for many years, we named it the Old Library.
Currently, in this over a century-old beautiful villa, a small guesthouse with fifteen rooms has been planned, combining commercial and social aspects by fulfilling tasks and providing educational and scientific services. It will serve as a place for practical training for students from the vocational school for youth with disabilities run by the Evangelicals.
The property features 15 rooms, all designed in a peaceful shade of bottle green. Guests of the Library have access to convenient parking spaces. In the restaurant, we host family gatherings, weddings, conferences, and banquets. The restaurant is open every day except for Mondays.
You are warmly welcome!
Darmowe wifi
w całym obiekcie dostępna jest nasza sieć internetowa, a której goście mogą korzystać w ramach noclegów albo organizowanych u nas spotkać.
Śniadanie
Wszystkich naszych gości nocujących w Starej Bibliotece zapraszamy na nasze pyszne śniadania. W bufecie śniadaniowym pojawiają się dania na ciepło; kiełbaski oraz jajecznica, dla dzieci mamy naleśniki oraz gofry oraz inne słodkości, mamy pyszne humusy, biały serek, sałatki. Dodatkowo pyszną kawę oraz wybór smakowych herbat.
Ogród
Ogród jest do Państwa dyspozycji przez cały rok, w różnych porach roku możemy zobaczyć jego różne odsłony. W lecie można skorzystać z naszych leżaczków i po prostu wypocząć.
Całodobowa recepcja
Nasz recepcja jest do Państwa dyspozycji przez całą dobę. Pomożemy zamówić taksówkę, wytłumaczyny jak dojechać do wybranego miejsce albo po prostu chętnie porozmawiamy o Wrocławiu, bo bardzo lubimy nasze miasto i jego atrakcje.
Atrakcje w pobliżu
W pobliżu Starej Biblioteki mamy Halę Stulecia, Zoo, Pawilony Czterech Kopuł, rejsy statkiem, sporty wodne, Polinkę, Hydropolis i pyszne lody.
Dojazd
Do Starej Biblioteki można dojechać tramwajem każdym tramwajem, który dojeżdża do Hali Stulecia oraz do Zoo.